THE STATE OF OUR TEETH
---
Welcome to the Promenade Dental Practice – the only NHS & Denplan Dental Practice in Mumbles.
Our ground floor base in the heart of Mumbles, right on the seafront, combines convenience and accessibility with pleasant, modern surroundings.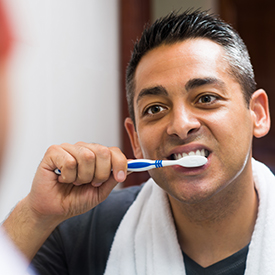 First, some good news. Today, only 6% of adults have no natural teeth, a huge drop from figures from 40 years ago when the figure was as high as 37%.
Whilst that is a big step forward to a lifetime of healthy teeth and gums, a lack of dental care in children may be storing up problems for the future.
A third of children starting school each year now have signs of tooth decay and tooth extractions lead the league table of why children are admitted to hospital for general anaesthetics in the UK.
The biggest threat to children's dental health is sugar consumption, with sugar making up 15% of the calories consumed by four to ten-year olds each day.
Some 40% of children still do not visit the dentist each year, a vital step towards securing lifelong healthy teeth and gums.